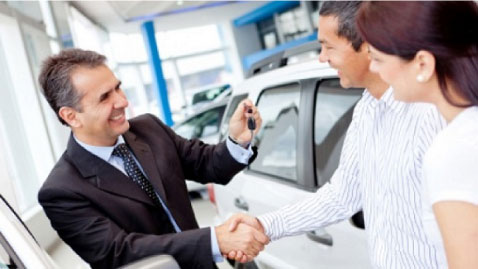 Automotive Aftersales Manager Jobs
Automotive Aftersales Manager Jobs
The job of an After Sales Manager involves maximizing sales by closing business on an ongoing basis. Meeting a department or company's booking objectives. Negotiating with existing large accounts for contract renewals. Maintaining contracts and other documents and performing other tasks always needed so ensuring customer satisfaction. He/she is also responsible for profits and losses, sales and relevant promotional activities, budgeting and general after sales marketing.
Education/Experience Requirements – To be an aftersales manager a successful candidate would possess at least 3 years' experience in after sales operations.
Skills – Strong interpersonal, analytical, organization, leadership and problem-solving skills; excellent computer skills and proficiency in MS Office applications; effective oral and written communication skills; and skills in fiscal management and budget preparation. An aftersales manager must be flexible, goal-oriented and highly organized and must be able to investigate and analyze problems, make sound judgments and solve problems in a timely fashion.
Specific work elements – You would be expected to carry out managerial responsibilities and monitoring utilization of projects and efficiency of employees and ensuring customer problems are solved quickly. You would also be tasked with building relationships with suppliers, companies and clients and making sure follow-ups on customers for contract renewals are made. Developing programs to attain maximum customer satisfaction and developing and implementing annual business plan for the sales department. Performing other tasks as needed.
motortradecareers.com can help with all your aftersales requirements