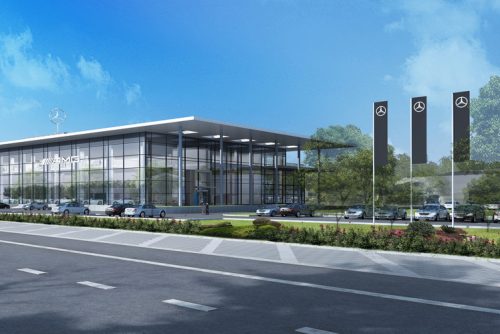 Europe's largest Mercedes showroom to open in Stockport
Europe's largest Mercedes showroom to open in Stockport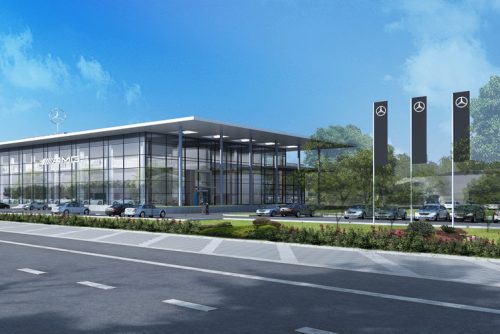 Europe's largest Mercedes-Benz showroom is to open in Stockport later this year.LSH Auto UK, part of the Mercedes-Benz retail group, is set to open in the summer.

Set across two buildings, the brand-new Mercedes-Benz retail space will come complete with industry-leading facilities.

It will occupying 10.5-acres and showcase 140 vehicles. It will also display the Mercedes Benz new Electric range – EQ.

Mercedes-Benz of Stockport will also include a brand-new bistro and dedicated event facility– the first Mercedes-Benz showroom in the UK to offer this new hospitality concept.

There will be a major financial investment in the area and there will be 55 new jobs created at the new salesroom.

LSH Auto UK has regenerated the site off Brighton Road with a state-of-the art, purpose-built three-story facility, which will form LSH Auto UK's Mercedes-Benz hub for the entire Manchester area.